Launch a competition with Alphien to get bespoke solutions for your quantitative finance problems
Tap into our growing community of thousands of Quants and Data Scientists
INCREASE YOUR BRAND EXPOSURE
Boost the brand awareness of your company to the data scientist community
DRIVE OPEN INNOVATION
Source valuable solutions for your business needs from our community of data scientists
ACCELERATE YOUR TIME TO MARKET
Get access to a tailor-made investment strategy, ready to be implemented and reduce your total cost of ownership
ATTRACT AND RECRUIT
Find top talents with customized competitions and get visibility to participants' performance
BE SOCIALLY RESPONSIBLE
Participants learn and improve their financial knowledge. Provide an equal chance to everyone to showcase their abilities
Open Competitions
Source solutions for problems ranging from Investment Strategies and portfolios to Machine Learning Models and Impact Studies.
---
Internal Challenges
Setup exciting and innovative Hackathon for your internal teams and employees to learn about the latest data science techniques.
---
Recruitment Solutions
Use Alphien's Value Added Service to source and attract top talents in quantitative finance and data science. Hire people based on proof and meritocracy.
---
Academic Collaboration
Alphien answers all concerns about data sharing, private environment, protection of IP. Professors can also teach and incorporate the Alphien platform as part of academic coursework or set up assignments for your students.
---
Partner with Us
Alphien team will help and consult to improve your quantitative investment approach, we will facilitate launching your fund or product, can provide a turnkey solution for investment management startups. With access to IDEs, Data and Quantitative Libraries all in one place, you can stop worrying about the most time consuming and costly overheads.
Clients
We have partnered and are trusted by some of the biggest names in the Finance Industry
CHAT WITH US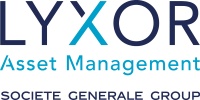 How Hackathon Works ?
01
Specifications
You define the specifications of the competition
02
Preparation
Alphien creates a dedicated environment with the relevant data
03
Research
Research community starts constructing strategies. Alphien supports the community
04
Replication
You get full transparency on backtests, vetting and paper replication results